A couple years ago, DIRECTV conducted a wholly unscientific study of 25,000 Instagram posts with the hastag #gameday to produce a chart of the most liked snack food for watching football in every state.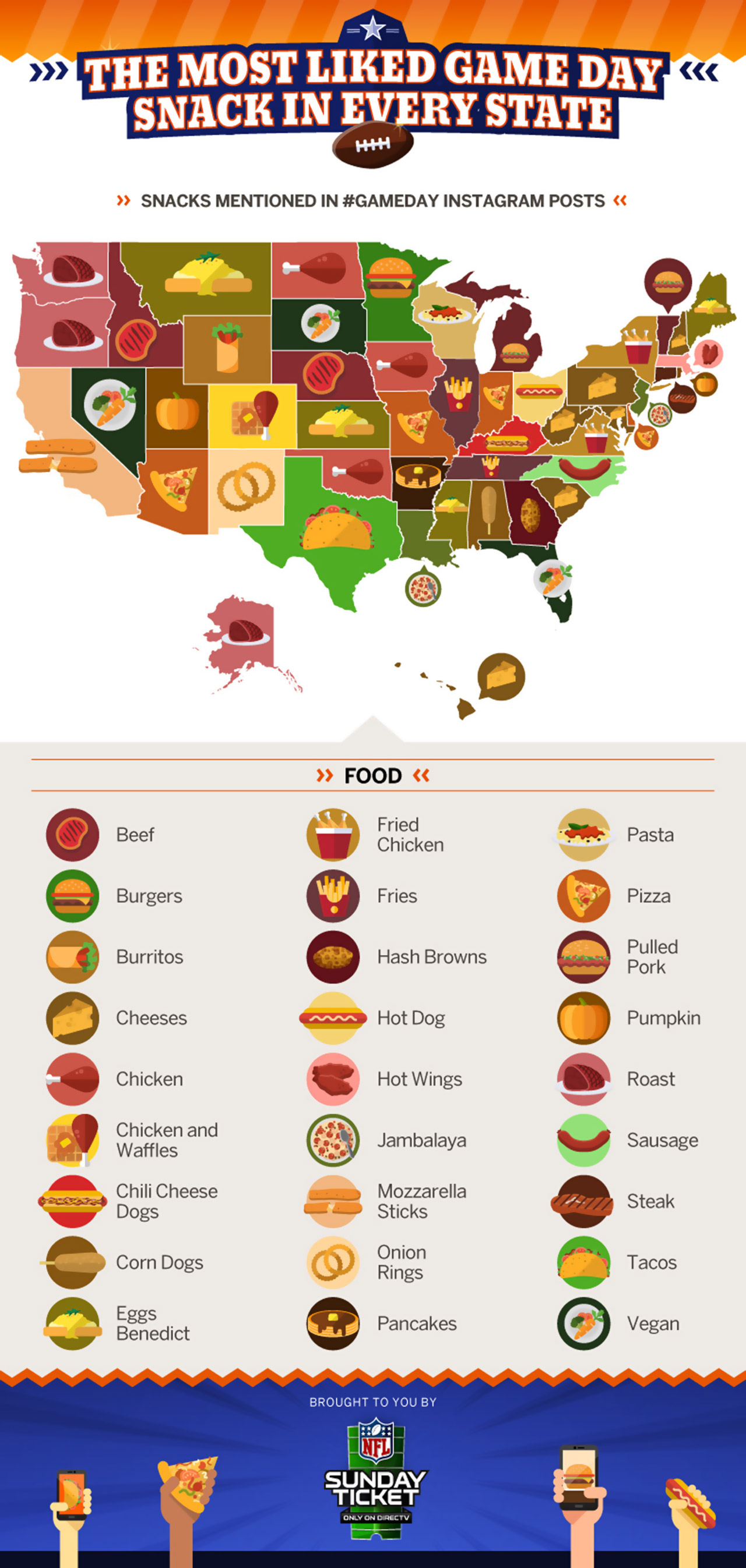 That a roast qualifies as snack food in Washington, Oregon and Alaska, makes you wonder what the entree would be.
[fusion_title size="4″]WHO CUT THE CHEESE?[/fusion_title]
Interestingly, both Hawaii and West Virginia are shown with cheeses as their favorite snack on DIRECTV's chart, while the two states sit at opposite ends of the obesity-rate spectrum. Meanwhile, Wisconsin — home of the cheeseheads — opts for pasta, and Packers quarterback Aaron Rodgers is on record as being a Reese's peanut butter cup man. Go figure.
[fusion_title size="4″]GAMEDAY SNACK STADIUM[/fusion_title]
No matter what your GameDay snack preference may be, you can go all out with its presentation by constructing a full-blown football stadium of food.