In an earlier piece we looked at the little-known siblings of soccer stars, but here we take a look at famous footballers that are related to one another.
Perhaps none of the familial connections is more surprising than the distant linkage between Barcelona forward Lionel Messi and Stoke City winger Bojan Krkic who share great great great grandparents.
[fusion_title size="4″]MESSI-KRKIC GENEOLOGY[/fusion_title]
Krkik played on the same Barcelona team as Messi for a few years, and even broke his distant cousin's club record as the youngest player to debut with the first team at 17 years 19 days.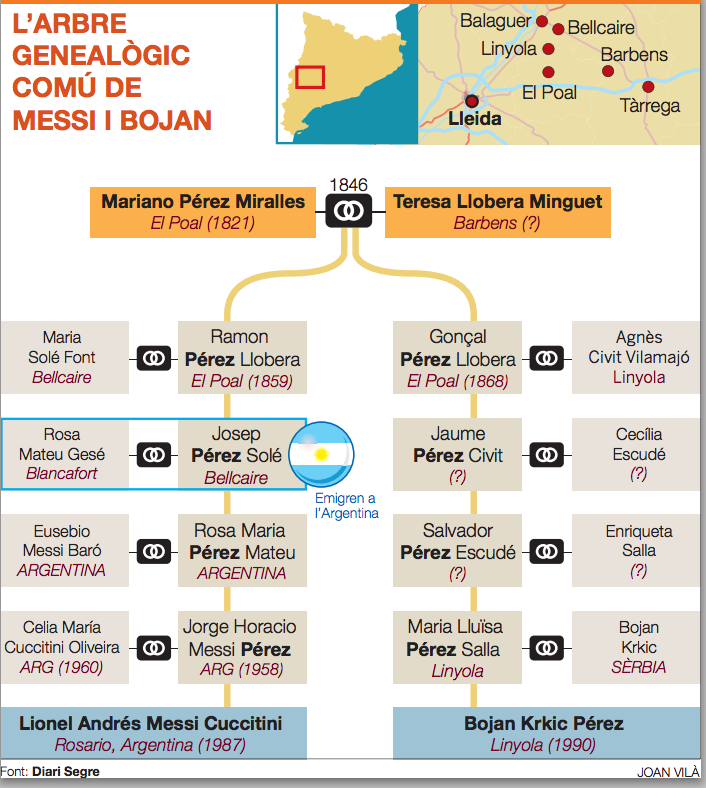 In 2011, the pair's common Catalonian ancestry came to light and went viral with a graphic shared to Imgur. It all started in 1846 when Mariano Perez Miralles got hitched to Teresa Llobera Minguet. The rest, as they say, is history…