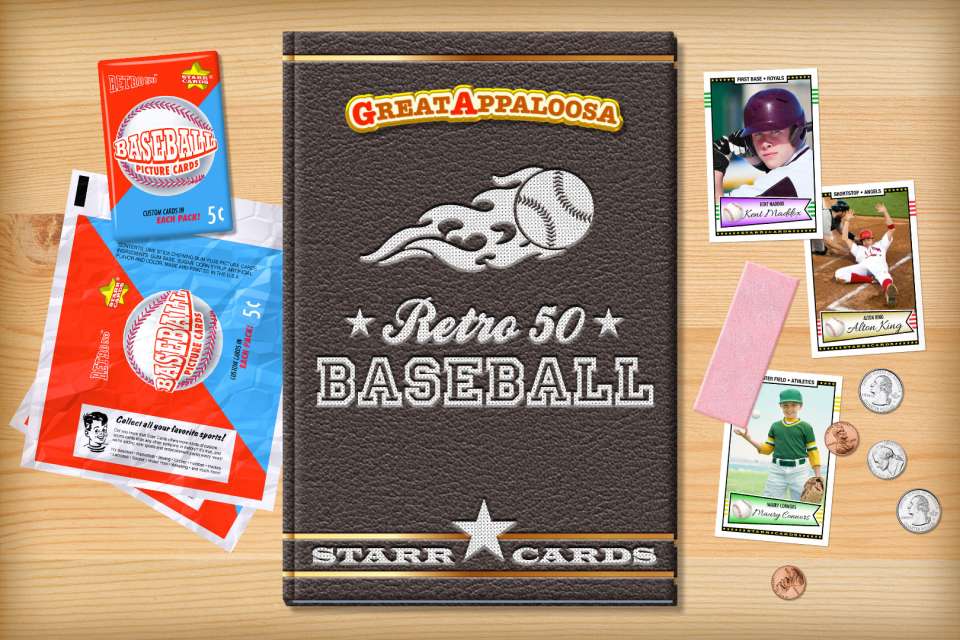 Retro 50 series is one of several premium custom baseball card designs that can be unlocked within Starr Cards award-winning Baseball Card Maker for the iPhone, iPad, or iPod. Its classic appearance is ideal for a Little League or prep team — each and every card is sure to become a collectable keepsake.
[fusion_title size="4″]MAKE YOUR OWN CUSTOM BASEBALL CARD[/fusion_title]
Each card in the Retro 50 series features a stylized pennant complete with a highly-detailed baseball, and an ornate cursive signature.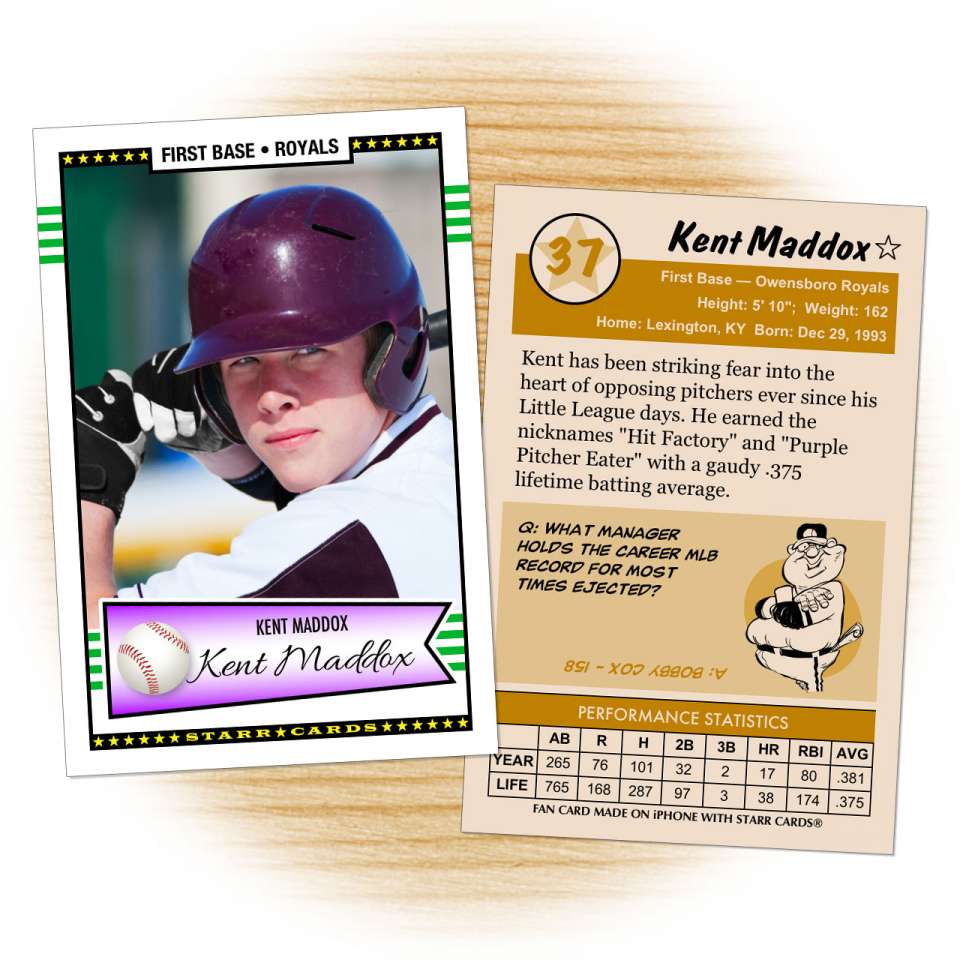 By default, the backsides of cards feature entertaining baseball trivia including a cartoon Q&A section, fast facts, insider capsules, and the best quotes from the history of the sport.
[fusion_title size="4″]BEYOND THE BASEBALL CARD TEMPLATE[/fusion_title]
Like all of our card series, we've loaded the Retro 50 design with goodies so you can produce the ultimate baseball cards. No mere baseball card template, every aspect of your trading card is fully customizable: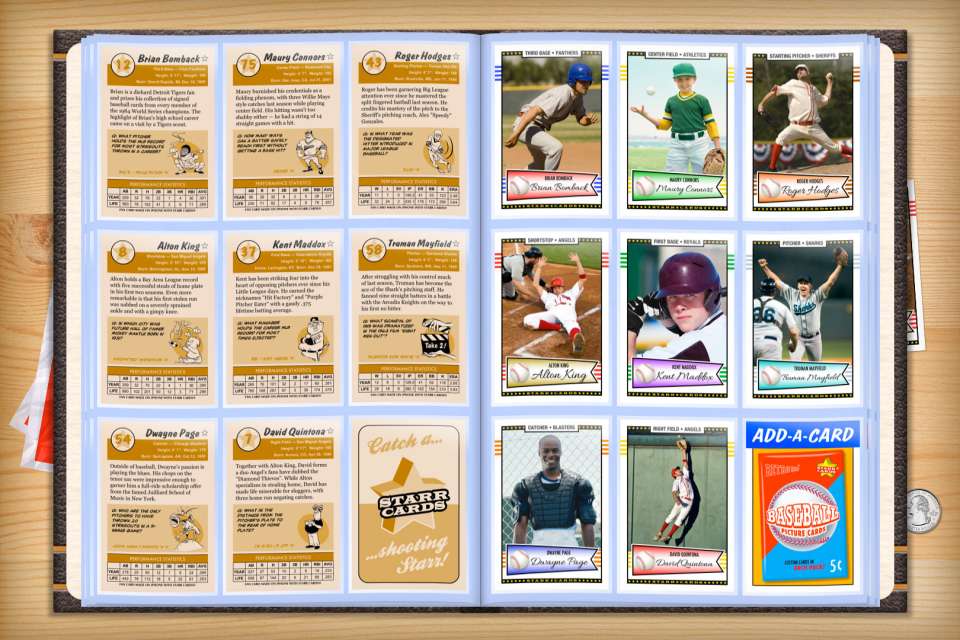 ★ player name, position, and number ★ team name, home field, and mascot
★ color scheme for the card's front side ★ season and lifetime statistics
★ bio data including birthplace or hometown ★ anecdote, trivia, or highlight
[fusion_title size="4″]BACK TO THE FUTURE[/fusion_title]
Starr Cards Retro 50 series evokes memories of a time when gas cost eighteen cents a gallon, Disney's Cinderella entertained movie goers, the Chattanoogie Shoe Shine Boy rocked jukeboxes, and the Yankees blanked the "Whiz Kid" Phillies to claim World Series champs.

Discover for yourself why Starr Cards is being hailed as "the most exciting development in sports card collecting in the new millennium." If seeing is believing, then Starr Cards is sure to make you both a believer and a diehard fan. If you like baseball, you're gonna love your Starr Cards custom baseball cards!